The handicap system is a major advantage that makes golf great and fair. The aim of handicapping is to enable golfers of differing abilities and skills to play together and compete against each other on a fair and equitable basis. The handicap (net) scoring are almost unique in the sports world.
What is a Handicap Index? – Definitions
A "Handicap Index" is a term used to describe a golfer's skill level. It might seem like a confusing concept to those new to the sport. Fortunately, there are few definitions describing handicap, and clear formulas used to calculate it.
According to the USGA, a course handicap index "indicates the number of handicap strokes a player receives from a specific set of tees at the course being played to adjust the player's scoring ability to the level of scratch or zero-handicap golfer".
The United States Golf Teachers Federation (USGTF) defines handicap index as "a measure of player's current ability over an entire round of golf, signified by a number. The lower the number, the better the golfer is".
The World Handicap System (WHS) defines handicap index as "the

 measure of a player's demonstrated ability calculated against the

Slope Rating

of a

golf course

of standard playing difficulty (that is, a course with a

Slope Rating

of 113)

".
In simply words: "a handicap index essentially signifies how many strokes above or below par a golfer should be able to play a 18-hole round of golf".
World Handicap System
By the end of 2019, six golf organizations around the world were using six different handicap systems:
Since the beginning of 2020 all these different handicap systems are migrated into a single World Handicap System (WHS). WHS will be implemented worldwide by the end of 2021.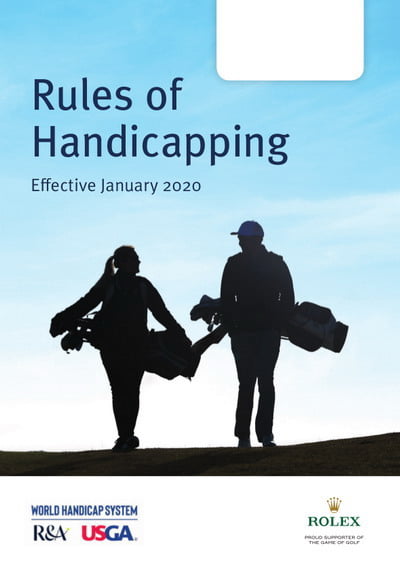 See more details about WHS on the next here …
update: January 2021